The world is full of colour and variety. One of the great things about being a traveler (not the dirty gypsy kind of course, the filthy middle class kind with a uni education and tuition fees to be avoided*) is eating your way round the world. The exotic spices of Thailand and India, the delicate and fragrant cuisines of France and Japan or the hearty and proto-flatulent dishes served up in Mexico or Poland.
Thai Green Curry, One of My Favouritest Foods in the World!
But Imagine for a second you happen to be in Mongolia and the only thing on menu is an, on the turn horses head or in Tibet where it's Yak meat for Breakfast, Lunch and Dinner. Maybe you're just a vegetarian outside of Western Europe, North America or India, what do you do? Huh! Gonna indulge in the local cuisine? No of course your not, you might be an open minded adventurous explorer but not when it comes to food! Bad food makes you I'll! Everyone knows that!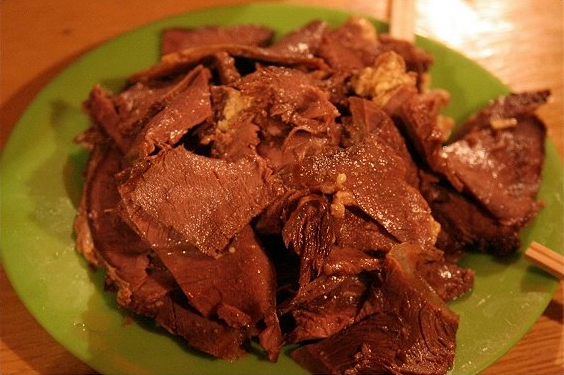 Yak Meat in Tibet, Not for Me Thanks!
So what do you do?
Digestive Biscuits, or Cookies for you Yanks and Canucks out there, (I'll explain the real difference between a Biscuit and a Cookie some other time, for now I'll leave you be!) are the answer to all your prayers! They tide you over to the next town where they're bound to have some decent grub, hopefully! And they give you, the traveler the choice, the oppertunity to say the next time an otherwise lovely native offers you that deep fried Camels foot you've heard so much about!
Digestive biscuits, a traveller's best friend
*Chill out, It's a joke! I'm sure Gypsies have excellent sanitation these days.