We've all been there haven't we? Trying to buy a one way ticket to a far flung city in China, India, Iran or Nepal that no one has ever heard of. It might be your terrible pronounciation, but you suspect, that this city, of 7 million people, might just be a practical joke.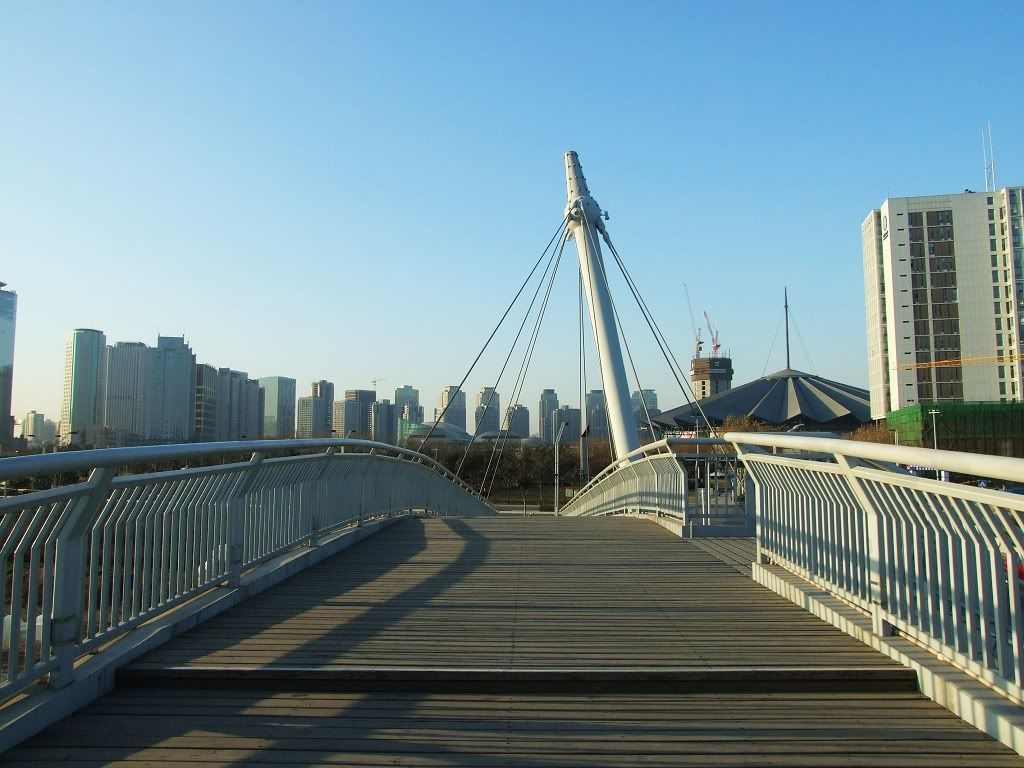 Dynamic, Modern, Cosmopolitan Zhengzhou, a city on the go! But does it really exist? Find out next week!
"Goddamit Sammy! Zhengzhou dosen't really exist! How come even
I
haven't heard of it?"
Ok, that was all nonsense, but it made a lot more sense than the way airlines charge for longhaul, one way tickets to places like Zhengzhou. I scoured the web, looking for the cheapest possible flights, the tickets that would begin my new adventure. But all I could find were the 550 pound plus tickets for the cheapest Russian carriers with questionable safety records.
The Safety Standards of Russian Carrier Aeroflot may have improved, but they still need some landing practise!
I found that the cheapest way of flying one way is, believe it or not, buying a return ticket for a bog standard, 2 or 3 week holiday! My Ticket to Zhengzhou, courtesy of KLM and Southern China Airlines, cost just 400 pounds, 150 quid less than its closest one way competitor!!!
What is the Point! I mean what is the bloody point! How the bloody hell can a one way ticket cost more than a bloody return?!? Whats happened to this country since bloody Wilson!?
How can airlines justify this? My experience makes it evident that airline fares are in no way related to fuel costs and overheads, if it is cheaper to fly twice the distance, my suggestion to you is that you give your return ticket to a local goat for the return journey, hey, its not gonna cost you anything!
But actually, Having a return ticket, as well as being cheaper, can give you a useful safety net. If your new life in the exotic east isn't what you hoped. You could always just fly back!