I'm going to denigrate my blog with a list. Apparently people like lists. You can't trust people can you? People voted for Hitler, People like Coldplay! Anyway, enough plagiarized sarcasm, here is a list of ten places that you probably never knew existed and I hope you never go to (so as not to spoil it for me).
1. Palau
The Rock Islands of Palau
I'm often asked where do you most want to go, my usual reply is Palau. Often the respose is a blank face and a the awkward question......where was that again? It's an island chain that you could find on a map by drawing a line north from New Guinea and a line east from the Philippines. "Oh", is the usual reply. "Which country is that in?". "Palau is in Palau" I say abruptly. The conversation tends to end there.
Why you shouldn't go there: It's so out of the way that getting there is exceedingly expensive!
2: Jamestown, St Helena.
The Capital of St Helena, Jamestown
Somewhere in the south Atlantic, between Africa and the Americas, is a little island named St Helena. It's largest settlement Jamestown is a peculiar little slice (more like a very long strip) of quaint Middle England.
Why you shouldn't go there: It's almost impossible to get there!
3: Tristan Da Cunha
The Island of Tristan da Cunha seen from above
Another British dependency in the South Atlantic. Tristan da Cunha is a great big volcano which, for some reason, a few hundred people live upon. I say for some reason, I'd love to live there, but I'm not allowed. Because its such a great place to live, they don't allow outsiders to emigrate there!
Why you shouldn't go there: The people there have such a great life, do you really want to ruin it for them?
4: Balls Pyramid
Balls Pyramid, Australia
Balls Pyramid is a 561m high rock in the middle of the sea. As a reference, the Empire State Building is just over 300m. If you want to see it, book a trip to Lord Howe Island.
Why you shouldn't go there: How would you get off the boat?
5: St Kilda Island
The Abandoned Island of St Kilda, a remote outpost of the British Isles




Far from the esplanade of St Kilda in Melbourne. The far more windswept original lurks in the North Atlantic, far away from the Scottish coast. It's inhabitants were all evacuated to the mainland due to a storm decades ago and never returned.
Why you shouldn't go there: It's cold and windy.
6: Kerguelen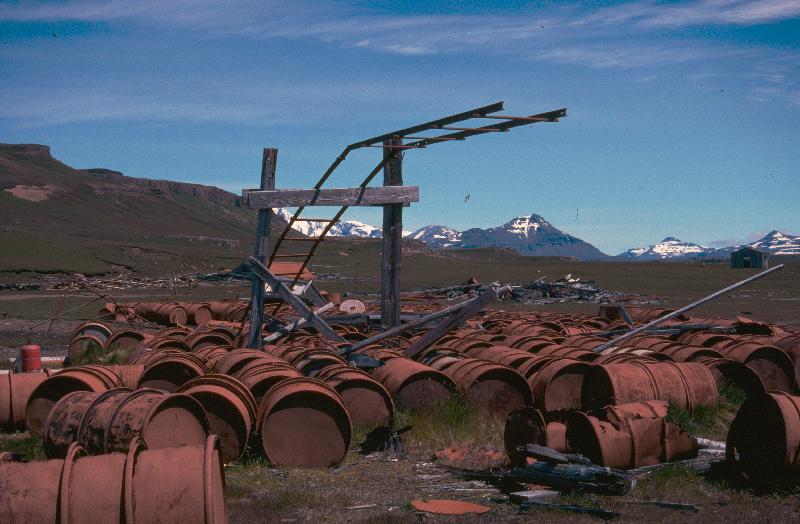 Kerguelen, French Southern and Antarctic Territories
If you went south from the Maldives for many thousands of miles, you would come to a funny little archipelago named Kerguelen. A cold, foreboding landscape full of mountains and moors, it really is France's answer to the Falklands.
Why you shoulden't go there: It's freezing and almost impossible to get there. To make matters worse, the only people there are French!
7: Lhuntse
Lhuntse, Bhutan
In fact, a lot of people haven't even heard of Bhutan. A magical little kingdom in between India and China. I hope India doesn't gobble up Bhutan like it did Sikkim and I hope Bhutan doesn't get ruined by globalisation and "progress" like most of the world has. Long live Gross National Happiness!!!
Why you shouldn't go there: Bhutan will only let you in if they want you. Forget being a tourist in Bhutan.
8: Lake Baikal
Lake Baikal, Russia
Lake Baikal is the worlds deepest lake containing 1/5 of all the planet's fresh water.
Why you shouldn't go there: It's bloody freezing!
9: Kimbe Bay
Kimbe Bay, New Britain, Papua New Guinea
Papua New Guinea has spectacular natural beauty, but due to its reputation for violence and scant regard to health and safety, it's seldom visited.
Why you shouldn't go there: Papua New Guinea is one of the worlds most dangerous countries. Although, actually, most of PNG is fine. It's just places like Port Moresby which give the rest of the country a bad reputation.
10: Gilan
The Rainforests of Gilan Province, Iran
Yep, this is a rainforest in Iran! Amazing huh?
Why you shouldn't go there: Iran is run by nutcases.Which isn't totally true either. In fact, I would feel safe visiting Iran.
There you go, these are 10 amazing places that I bet you didn't know existed. If you did, well done, have you been to any of these places? Have you got a few more to add? Please leave a comment!